The Comprehensive Guide to: Medicare Advantage Plans 
Since the establishment of Medicare Advantage Plans in 1997, the coverage has grown exponentially and now covers 26 million people in the United States. However, despite this being such a significant health insurance option, many still misinterpret its values. To gain a comprehensive overview of the coverage, we suggest becoming knowledgeable on the below.
What is a Medicare Advantage Plan?
In short, Medicare Advantage Plans (or "Part C" and "MA Plans") are another way of obtaining Part A and B Coverage through a carefully vetted private company that abides by official Medicare rules. Additionally, most plans come with Medicare Part D (prescription drug coverage), which might include benefits not shown with the original Medicare option.
How do Medicare Advantage Plans work?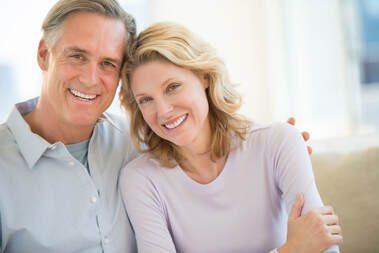 ​As briefly mentioned above, Medicare Advantage Plans must provide the same benefits as original Medicare Part A and B types. That means the insurance covers hospitalization and doctor visits, which are two situations included with Part A and B plans.
Including Part A and B, most of these plans come included with Medicare Part D, which isn't normally covered with original plans. When a Medicare Advantage plan includes Medicare Part D, people enrolled will have prescription drug coverage and the chance to make savings on routine dental care, glasses, hearing aids, eye exams, etc.
Because you gain access to Part A, B, and possibly D, some Medicare Advantage Plans offer much more comprehensive coverage. Many who have high prescription drug costs and other routine health checkups could benefit massively from this style of insurance.
Who can join a Medicare Advantage Plan?
As seen above, this plan is similar to the original but with some additional extras. However, to enroll in an Advantage Plan, those who want this coverage will be required to fit specific criteria before applying: consisting of the following.
•    The person signing up for a Medicare Advantage Plan must be a US citizen or lawfully present in the nation.
•    In addition, it's mandatory that they already have pre-existing Medicare Part A and B coverage upon applying.
•    Wherever the person lives, the plan must cover that particular area. It'll vary from the insurer, so double-check their coverage area and note that moving states could affect the plan.
Many have already obtained the eligible criteria for this type of health insurance. Therefore, making the switch seamless and accessible for most of those looking at transferring from Original Medicare to a Medicare Advantage Plan.
Pros and cons of a Medicare Advantage Plan
Like all health insurance plans, there are pros and cons. Each type of coverage targets a specific group of individuals to provide what they need, meaning some are better than others, depending on the situation.
Pros
•    Limits on how much expense you have to pay from your pocket for medical and hospital coverage. The limit is determined by the Centers for Medicaid and Medicare, which got finalized at $7,750 for 2022.
•    Although this depends on the Medicare Advantage Plan insurer, you usually pay much less in premiums and sometimes even none.
•    Most plans that follow this structure provide Medicare Part D, saving you money on prescription medication and regular checkups like hearing, dental, vision, etc.
Cons
•    Depending on the insurer, you'll have limited freedom with the medical providers you can choose. Upon purchasing, double-check which places your Medicare Advantage plan covers to ensure optimal convenience.
•    It doesn't cover the entire United States, as it requires you to reside and get your non-emergency medical care in the plan's designated geographical service area.
•    When switching from original Medicare to Medicare Advantage Plans limits the ability to revert to the previous type.
As you can see, there are various benefits and drawbacks to the Medicare Advantage Plan. Most of the time, it's tilted more towards the beneficial side for many. However, this truly depends on your current medical status. If you're significant medical expense from prescribed medication or regular checkups for hearing, dental, or vision, it'll undoubtedly be the most effective health insurance for you.
How to choose the best Medicare Advantage Plan
When searching for a suitable Medicare Advantage Plan based on your requirements, you'll get presented with many options. As mentioned, these are privately owned companies. However, they abide by specific rules and regulations officially set by Medicare. Because of this, you're more than safe with any provider, but determining which is best based on your current situation does need some thought.
The best way of deciding this is by simply asking yourself some questions, such as:
•    Does the plan require you to get a referral before seeing a specialist?
•    What benefits do you need, and what does the offered plan provide? For instance, vision, dental, hearing care, etc.
•    Are all of your prescription medications covered with the plan? If so, how much will they cost you?
•    Does the insurance allow you to continue using the same doctors? Or don't they cover that particular medical facility?
•    What's the official Medicare rating of the provider? These range from one star to five (one being poor, five being excellent)
By evaluating an insurer based on the above, you can secure a suitable health insurance plan that will benefit your needs.
How to switch to Medicare Advantage Plan
Surprisingly to many, you can't simply switch to a Medicare Advantage Plan whenever. Instead, you'll need to make this change during the following enrollment periods:
•    Medicare Open Enrollment Period – For those legible for Medicare, this period is between January 1st to March 31st each year. Doing this time, you can join, change, or revert to an original provider.
•    Open Enrollment Period – Unlike the above, this is between October 15th and December 7th every year, which will allow the coverage to begin on January 1st the following year.
•    Initial Enrollment Period – When you first become eligible for Medicare, you can skip the application process for this insurance and head straight for a Medicare Advantage Plan.
Whichever option you choose will provide you the same accessibility to a plan of this type. After finalizing this, you need to select a provider. For a free Medicare quote from a BBB accredited business, please check out our website or contact one of our helpful providers today.
Conclusion
After reading  if you still have questions about Medicare advantage plans or anything Medicare just click the button below to schedule a free Medicare review, or call 631-358-5793